Whether you call them granny flats, in-law suites, or garage apartments– accessory dwelling units ("ADUs") are on the rise. There are an estimated 1.4 million of them in the United States, with around 110,000 constructed in the last year alone.
In 2020, ADUs were often heralded as one answer to the growing housing affordability crisis. Their proponents argue that ADUs offer an opportunity for homeowners to make extra income, for young people to rent affordably, and for communities to grow slowly and sustainably.
But then the pandemic came and changed everything, and hardly for the better. So where did that leave ADUs in 2021?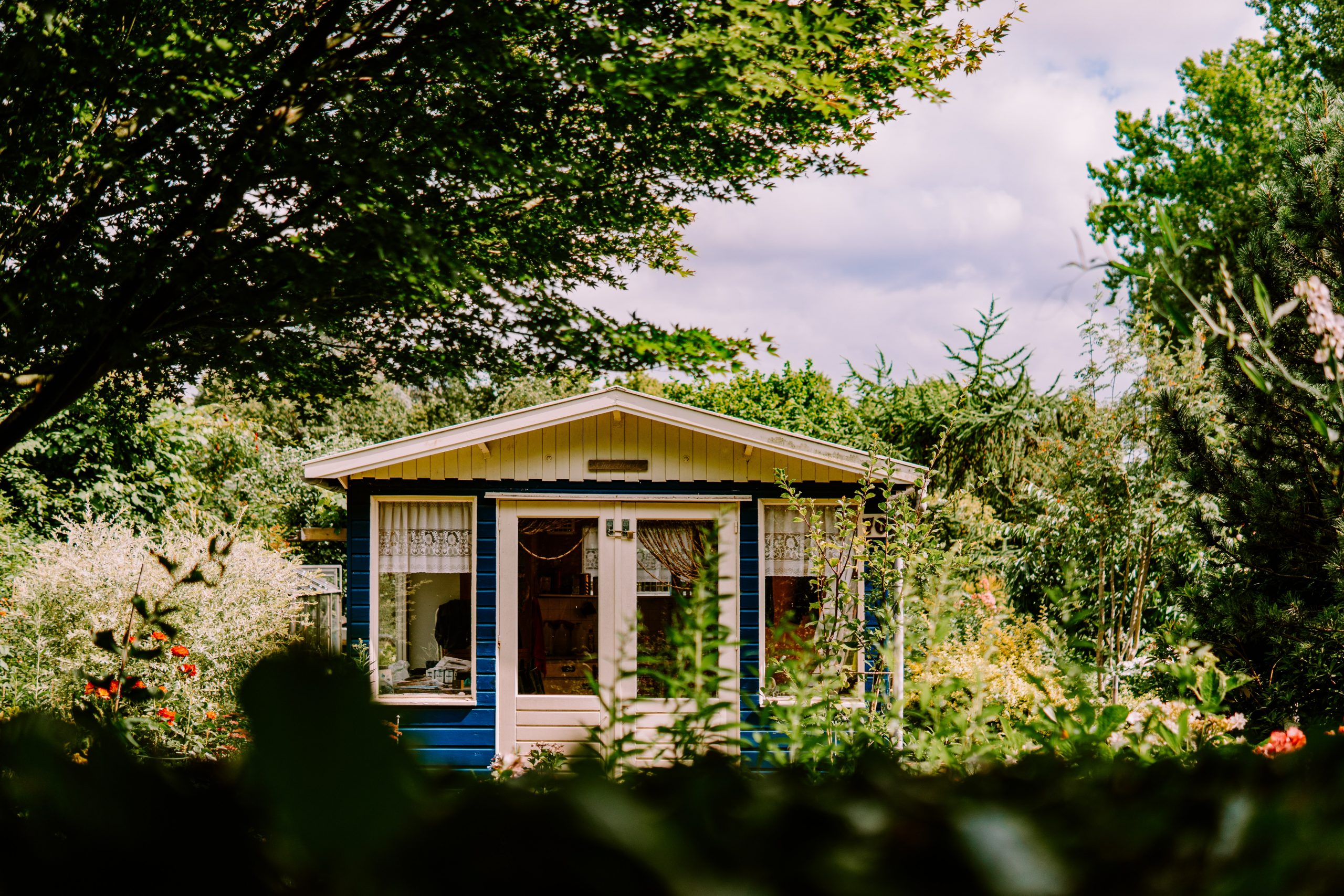 What Is an ADU, Exactly?
In specific terms, an ADU is a secondary, generally smaller, livable unit on a property that can either be attached to the main unit, like a loft conversion or a garage apartment, or detached from it, like a granny flat or a guest cottage.
ADUs have been gaining notoriety in light of the various states and cities passing legislation impacting their legality, as well as from the rise of private companies specializing in ADU installation and design.
Likely due to the pandemic, the number of ADU permits is somewhat slowing down in cities like Portland or Los Angeles, but more Americans are still searching for ADUs online than ever before, according to Google Trends.
How Much Do ADUs Cost? 
The cost of an ADU remains an elusive figure. Specialist ADU sites and advocacy groups tend to state the range at between $150,000 and $400,000, depending on the size, quality of materials, complexity of the project, the local contractor rates, and more.
"…locations with ADUs in big cities are priced 35% higher than units without one."
Maxable, a service that helps property owners plan, hire, and manage their ADU project throughout California, claims that in the southern part of the state, an ADU costs between $95,000 and $330,000. In the San Francisco Bay Area, ADU prices range from $149,000 to $400,000.
That seems like a lot of money (and it is!), but it is worth bearing in mind that single-family homes in these highly desirable areas can cost between two to four times greater.
While these estimates appear somewhat high, you should definitely be skeptical towards any advice suggesting you can build your own ADU for $20,000 to $50,000. Maxable has a handy explainer on why such low estimates of ADU cost are likely too good to be true.
How Big Do ADUs Tend to Be?
Apart from the constraint of having enough space on the property to build a second unit, there are often legal limits for how large ADUs may be built. Still, between garage apartments, basement conversions, and completely standalone units, sizes of ADUs tend to vary.
California's leading granny flat educators, detached units tend to run between 550 and 1200 square feet.
What's Driving the ADU Movement?
What are some of the forces propelling ADUs into the real estate market ?
First of all, there's housing affordability, or rather, lack thereof.
Rents continue to rise nationwide, growing 7.5% year-over-year in June 2021, according to CoreLogic. The Financial Times highlights that home prices in the 20 biggest U.S. cities are growing at twice that rate, at 15% year-over-year.
At the same time, the Washington Post reports the decline in entry-level homes, especially in the urban areas of states on the West Coast. ADUs appear to be a direct result of these trends.
The second force is the rise of multi-generational living. A recent New York Times article suggests that the trend of multiple generations of families living together has become increasingly common due to the pandemic (though this trend has been in the works for years).
But it's not just families choosing to buy bigger homes for their parents, children, and grandparents to live under the same roof. The final driver of ADUs is the recent economic downturn brought upon by the pandemic. A recent Pew Research study finds that the majority (52%) of young American adults aged 18-29 are living with their parents.
Older Americans are also  now more likely to live with their grown children instead of on their own, or in a care facility. The costs associated with having a place of their own or being in residential care are increasingly insurmountable for the older generation.
—
How Popular Really Are ADUs? 
Based on the estimates from a study by the mortgage lender Freddie Mac, there are 1.4 million homes with an ADU in the United States in 2019. This number includes both attached and detached units, and takes into account ADUs built both with permission and illegally.
Despite these numbers, they're still rare. Compared to American housing stock figures from the most recent American Housing Survey, this makes up only 2% of all single-family homes in the country.
This number is consistent with our own analysis of sales listings in America's 500 biggest cities. Of the 348,099 homes for sale, 4,307 or about 1.2% had an ADU, roughly one in every 81 homes.
The total number of ADUs in America may be small, but according to Freddie Mac, ADUs have been growing at a rate of 8.6% per year between 2009 and 2019, which means an average of 78,000 new ADUs have been added each year.
Projecting this rate onto 2020 would mean that 120,000 new ADUs were built in the last year alone, putting the total at over 1.5 million units.
Worth bearing in mind that the ADU figures quoted above are taken from home sales listings, which is to say the real number of ADUs in the United States is likely significantly higher.
—
Does an ADU Add Value to Your Home?
The short answer is yes– they definitely do.
Our analysis of ADU listings in the biggest cities in the U.S. shows that locations in big cities with ADUs are priced 35% higher than units without one.
Can ADUs Solve the Housing Affordability Problem?
Being generally smaller and therefore cheaper to build, ADUs can provide an affordable alternative to young people looking to buy or rent their first home. Equally, it's an opportunity for families to live close to each other without crowding a singular housing unit.
ADUs are also a way for homeowners to rent out parts of their homes to get some supplemental income. Empty-nesters, for example, can use an ADU as a place to live while renting out the larger home.
Another benefit of ADUs is having more space for family members, be it for aging grandparents wishing to stay close with their family, or young adults who, for broader socio-economic reasons aren't able to move out on their own.
Yet while it's a move in the right direction, without centralized investment or a push for construction of ADUs, mere granny flats and in-law suites are unlikely to cover the economic gap stemming from the high demand and low supply of affordable housing.
—
Should I Consider Building an ADU? 
If you're considering adding an ADU to your home, please consider the legality of adding such a structure in the city and state where you live. There isn't a single comprehensive resource on local legislation, but this guide by Accessory Dwellings is a good place to start Chances are, you're going to need a permit, so check with the relevant authorities responsible for zoning and planning.
If you're already planning your ADU, we at Porch would be happy to help you find skilled and reliable contractors in your area to help with your building addition project.
Find the original article here